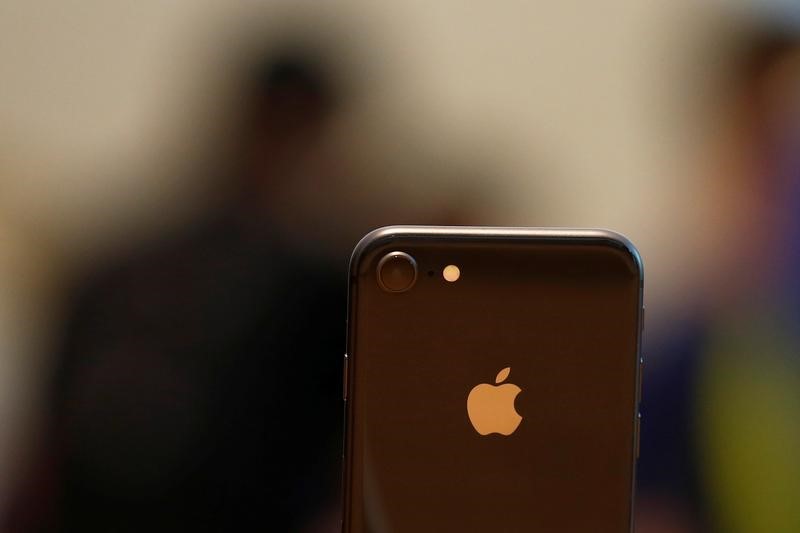 © Reuters.
By Dhirendra Tripathi
Investing.com – Shares of big tech companies were trading higher by as much as 2.5% Thursday amid broader optimism on the back of the Biden administration's $2 trillion spending plan and easing of yields.
President Joe Biden Wednesday unveiled his 8-year spending plan to boost the country's manufacturing capacity, transport, water systems, broadband, electricity grid, housing, schools and more.
Microsoft (NASDAQ:MSFT), Netflix (NASDAQ:NFLX), Facebook (NASDAQ:FB) and Google (NASDAQ:GOOGL) rose around 2% each. Tech stocks were the biggest gainers last year, a momentum that waned a wee bit recently. Their rise was accentuated by the pandemic as people stayed locked at home and gorged on their various offerings that supported everything from Microsoft's cloud business to Netflix's streaming services.
The Bill Gates-founded company on Wednesday said it won a deal to sell augmented reality headsets based on its HoloLens product and backed by Azure cloud computing services to the U.S. Army. The contract could be worth up to $21.88 billion over 10 years, a Microsoft spokesman told Reuters.
Facebook, which rose 2.5%, gave up some gains on a Reuters report that Britain has referred the social media giant's acquisition of GIF website Giphy after it told the country's competition watchdog it would not offer any concessions to address antitrust concerns.
An 'overweight' rating by Piper Sandler (NYSE:PIPR) analyst Thomas Champion boosted the positive sentiments for Netflix. Sandler sees the stock hitting $605, 14% higher from its current levels. Shares were up 2%
Similarly, Guggenheim analyst Robert Drbul's 'buy' helped Amazon.com Inc (NASDAQ:AMZN) shares gain 1%. Drbul's $4,000 target is 28% higher from the stock's current prices, and helped increase shares by 1.1%.
Apple (NASDAQ:AAPL) shares were up 1%, shaking off Goldman Sachs (NYSE:GS) analyst Rod Hall's 'sell' call on them. He sees significant downside risks to the iPhone maker's services growth. His $83 target is almost half of the stock's current prices.
Just a day earlier, UBS upgraded Apple to 'buy' because of the company's entry into cars being potentially worth 'at least' $14/share.
Leave a comment