Stocks had a decent day Tuesday, erasing some of Monday's losses and rising by around 70 bps on the S&P 500. I don't think much changed as a result of yesterday's price action versus Monday's, perhaps a recoil reaction. It is too early to know if the trend has really changed, but again, considering where the S&P 500 is currently, a change in trend from higher to lower would not surprise.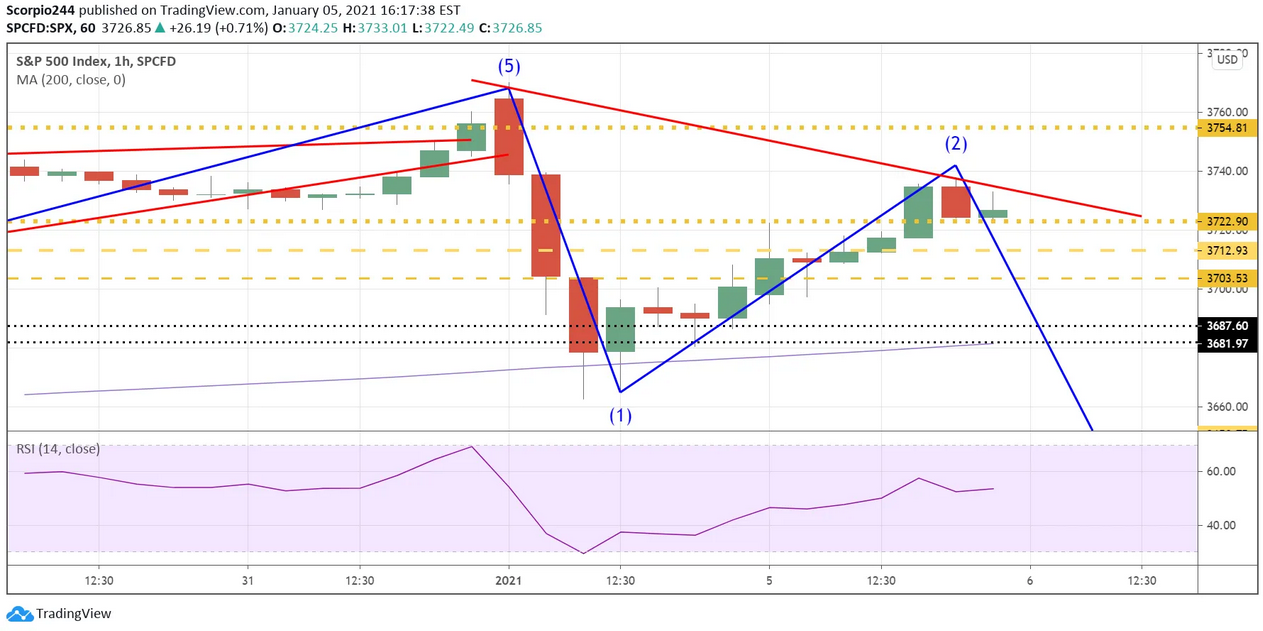 S&P 500 Index Hourly Chart
Yields
Bond yields did move higher after the ISM manufacturing report came in better than expected, and prices paid were high. That sent the 10-year to the upper end of the range at 96 bps. Again, I believe that rates are going higher from here, potentially to around 1.3% over the next few months.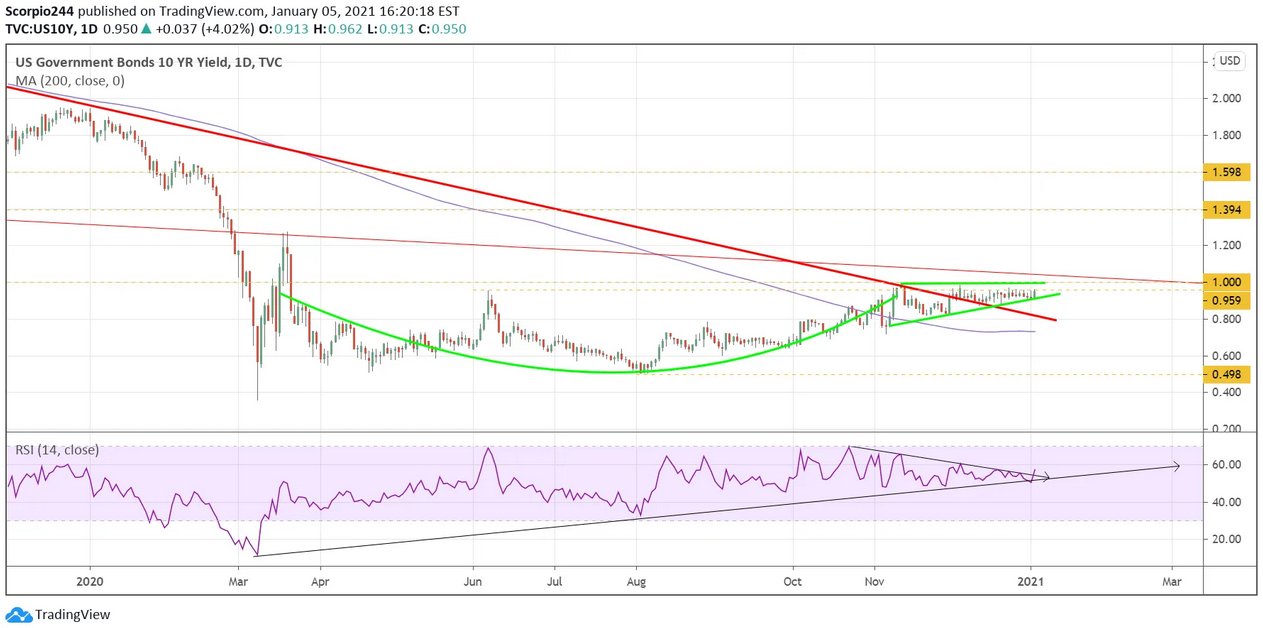 US Govt Bonds Daily Chart
Platinum (PPLT)
Platinum had a solid day rising by over 4%. On my 10 predictions for 2021, I noted that I thought platinum would rise to around $1520.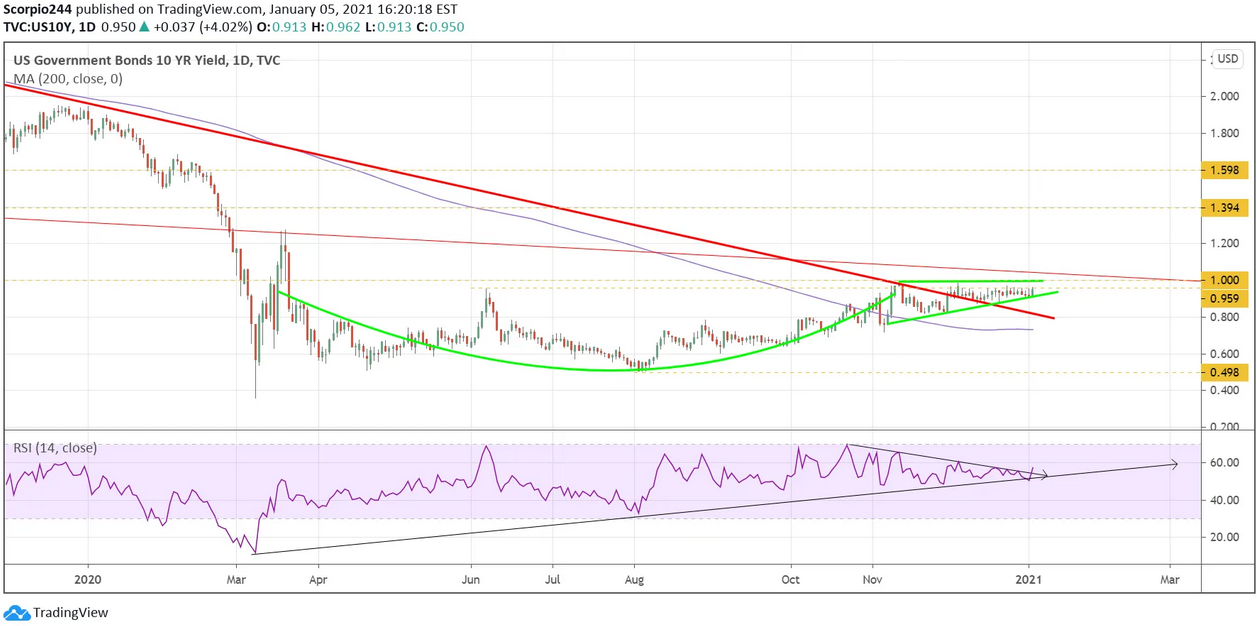 US Govt Bonds 10 Yr Yield Daily Chart
Oil had a strong day yesterday, rising to around $50, a gain of over 5%. But it faces an incredibly strong level of resistance around $50.50.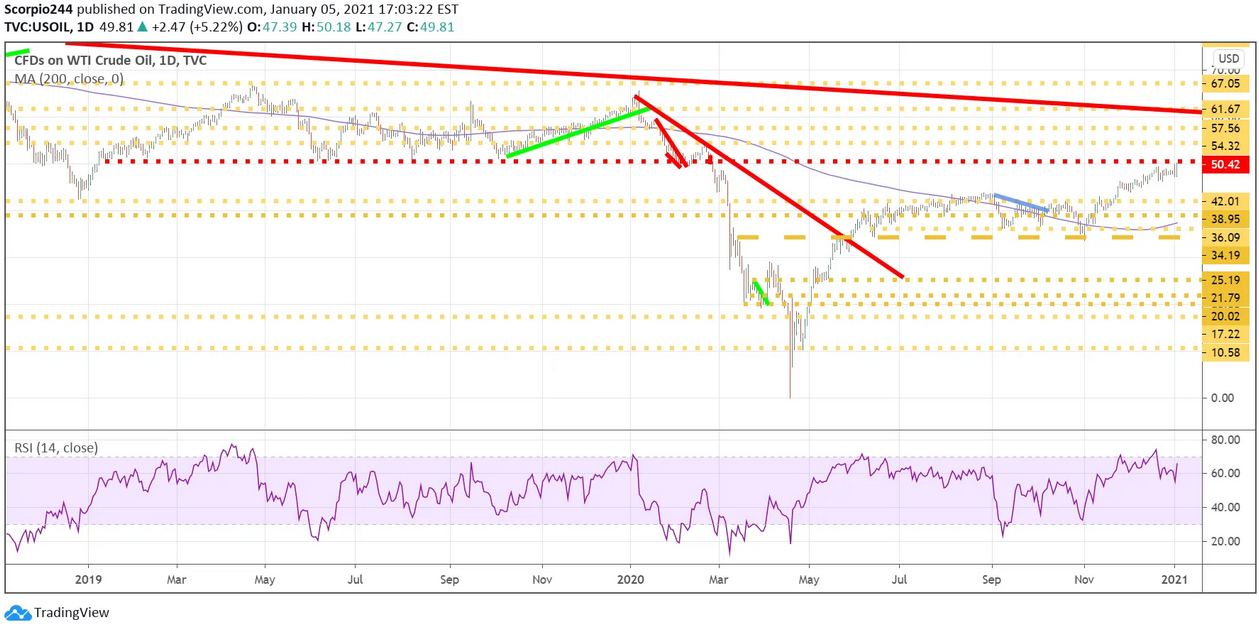 CFDs On WTI Crude Oil Daily Chart
Exxon
Exxon Mobil (NYSE:XOM) had a powerful day too, but was unable to get through resistance at $44.50. That is the high hurdle for now.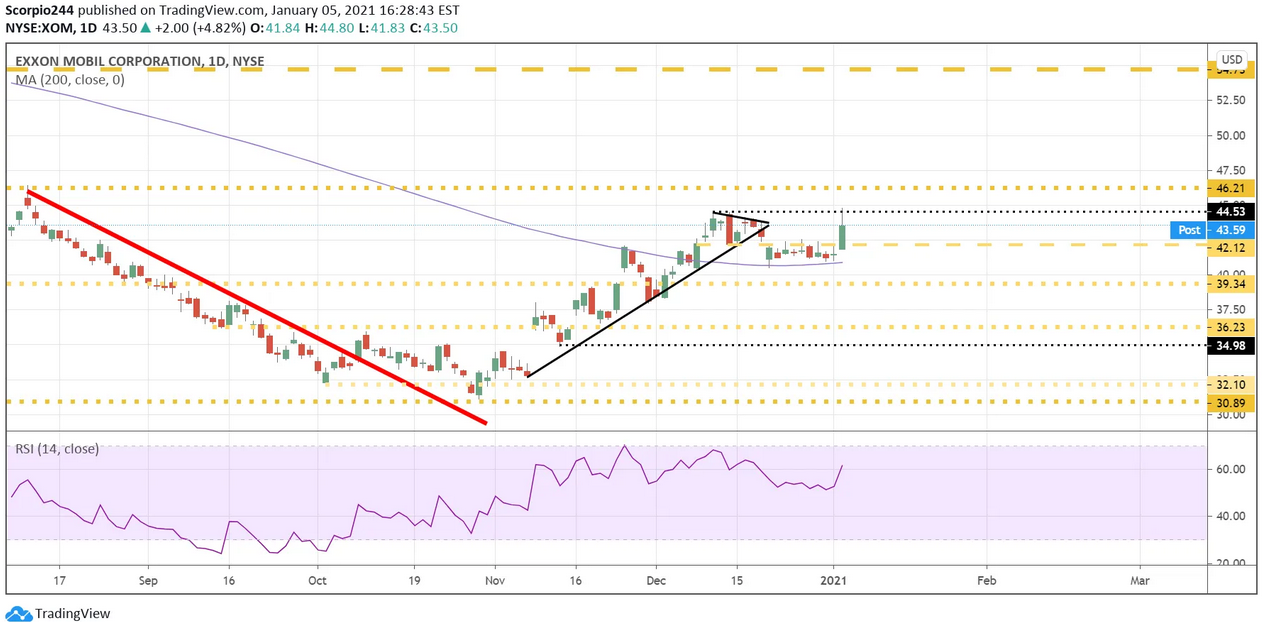 Exxon Mobil Corportation Daily Chart
General Electric (GE)
General Electric Company (NYSE:GE) bounced back nicely yesterday, and the chart still looks bullish based on the flag pattern. I still tend to think it can get up to $11.40.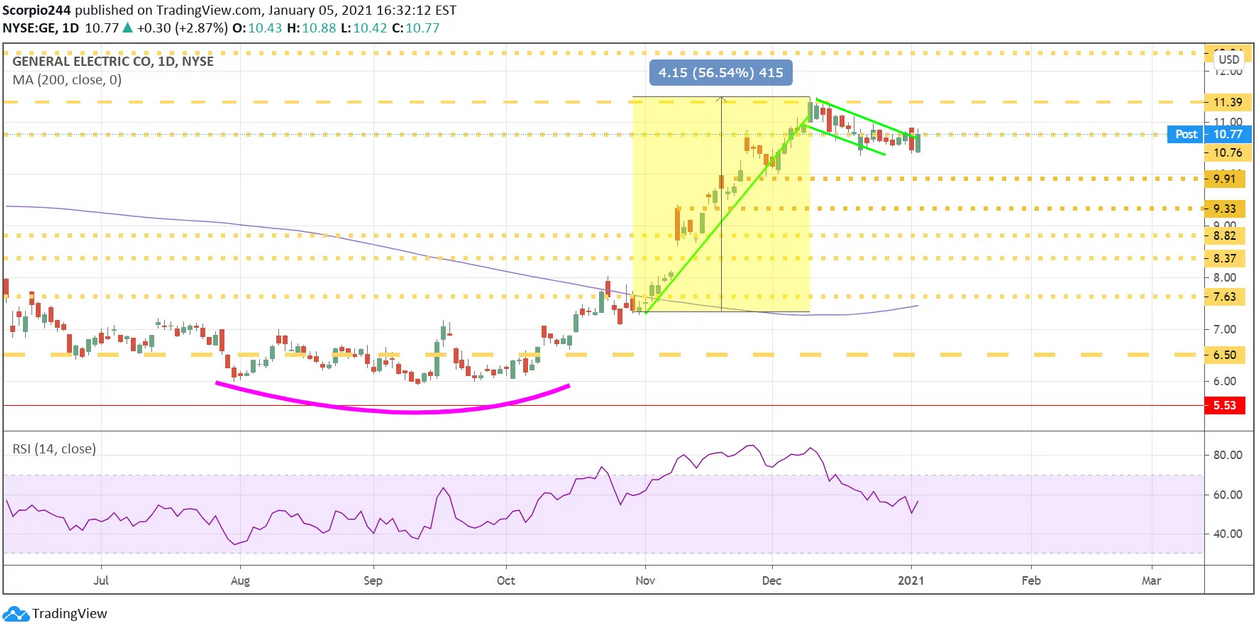 GE Daily Chart
Apple
Apple (NASDAQ:AAPL) bounced back some yesterday after falling to around $127 on Monday. I still believe this stock is likely to fall to around $124.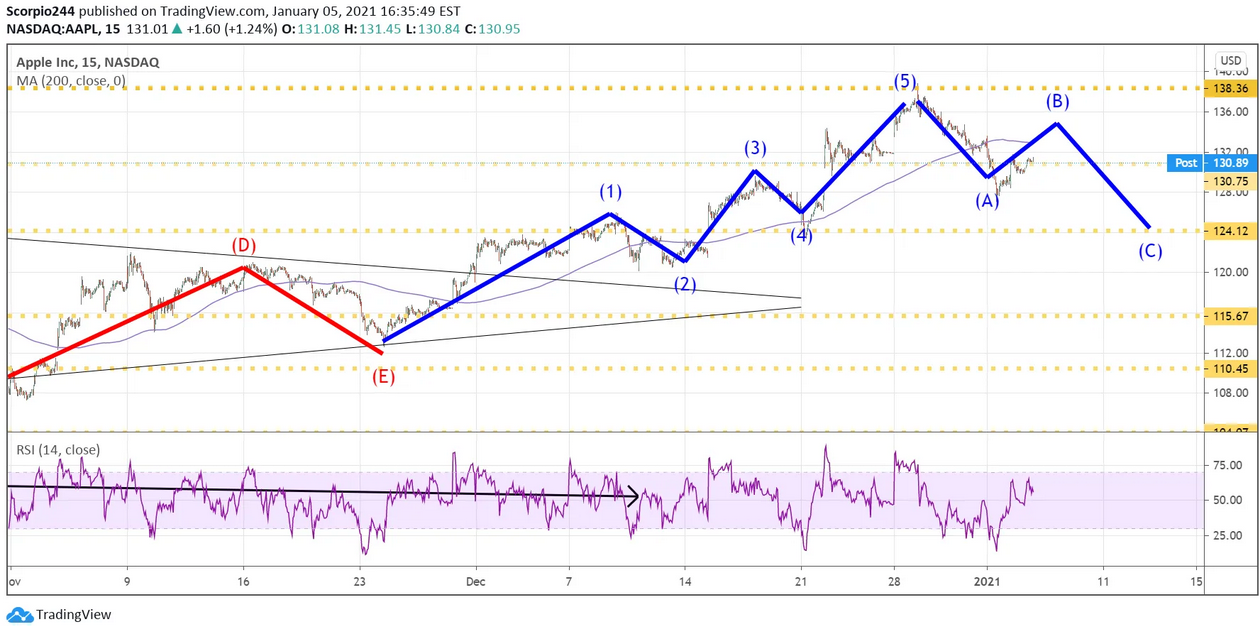 Apple Inc Chart
Leave a comment