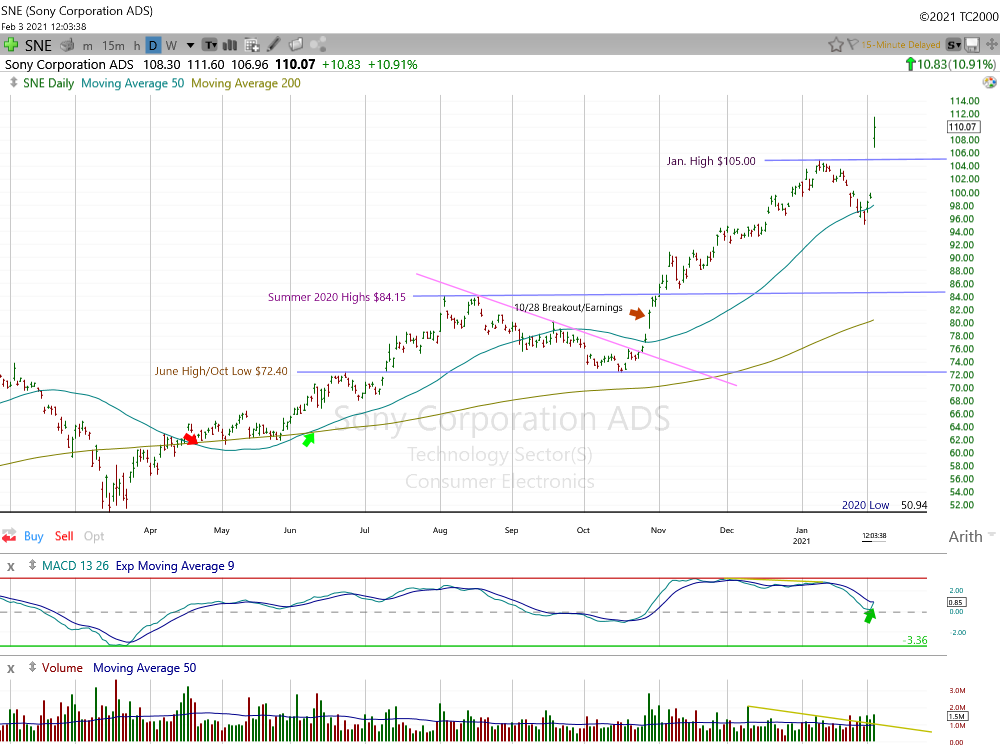 Sony Corp Daily Chart.
Shares of Sony (NYSE:SNE) are surging today. At midday, the stock is up more than 10% on very heavy trade. This powerful earnings driven ramp is driving SNE to new 2021 highs as the rally since the last earnings report (10/28/AM) stretches to 35%. We expect more upside in the near-term.
Last month, SNE was able to work off an extremely high overbought reading without giving back much of the 2020 gain (62%). Daily MACD now sits near neutral. SNE is leaving behind layers of support. The $105.00 to $102.00 area includes the January peak as well as the December 2020 high.
SNE has not closed out a week above $110.00 since Sept. 22, 2000. The all-time high was printed in February of 2000 ($157.40).
Note: We have no position.
You can read Gary S. Morrow's original post here.
Leave a comment