Stocks finished mixed on the day, with the S&P 500 dropping 3 bps. The index gapped higher to start rising around 50 bps, giving much of that back and then some mid-morning. There wasn't a definitive reason for the reversal; I think it had more to do with the market being at the upper end of the trading range and the VIX having bottomed.
Overall, we remain in this mechanical market where the VIX and the S&P 500 are tied together. With implied volatility levels remaining at higher levels, the VIX will not break down. That means the S&P 500 is essentially stuck around 3,900.
S&P 500 (SPY)
The volume on the S&P 500 Futures has really been drying up the past several sessions, while the RSI is not confirming the recent highs. These divergences are clearly bearish indicators. I still contend the next move in the S&P 500 is back to the 3,780 area on the chart.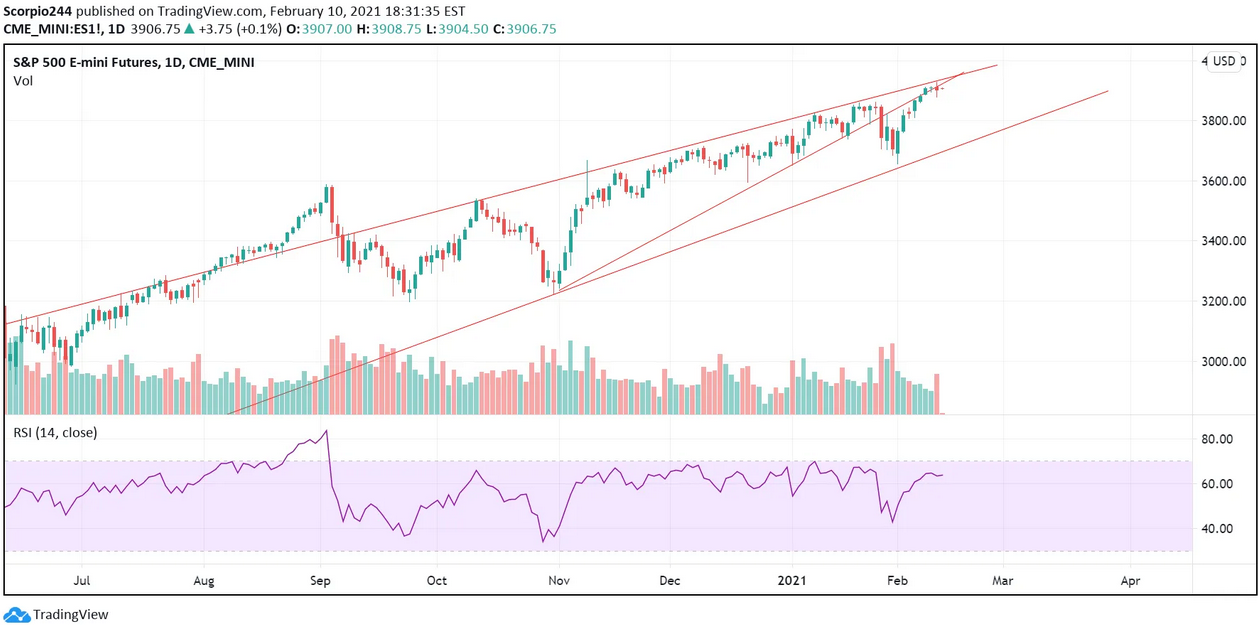 S&P 500 Emini Futures Daily Chart
Tesla
Tesla (NASDAQ:TSLA) has broken its uptrend, which makes support around $800 even more important. If support at $800 breaks, there could be a substantial drop back to $730.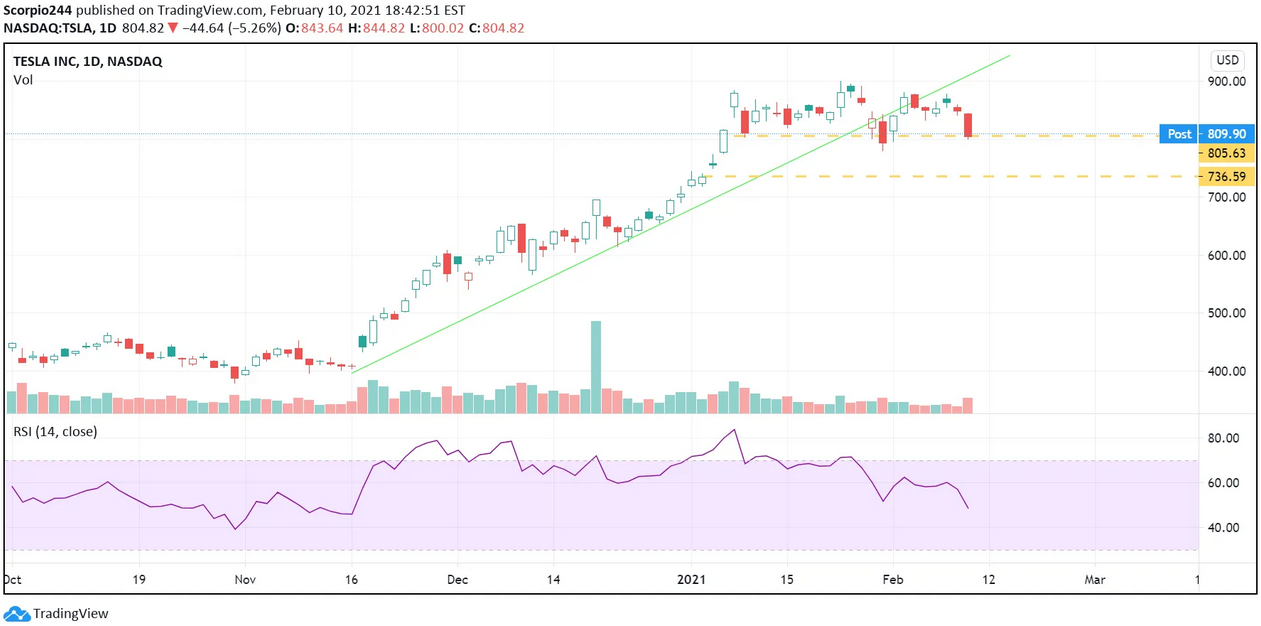 Tesla Inc Daily Chart
Uber
Uber Technologies Inc (NYSE:UBER) was down around 4% after reporting revenue that missed estimates, I thought by a fairly wide margin. I don't know what this company is anymore, and the food delivery business doesn't excite me. It has a $116 billion market cap and is estimated to earn just $0.01 in 2023. The chart's wave count may have been off slightly, but I still think the stock ends up in the same place, around $52ish.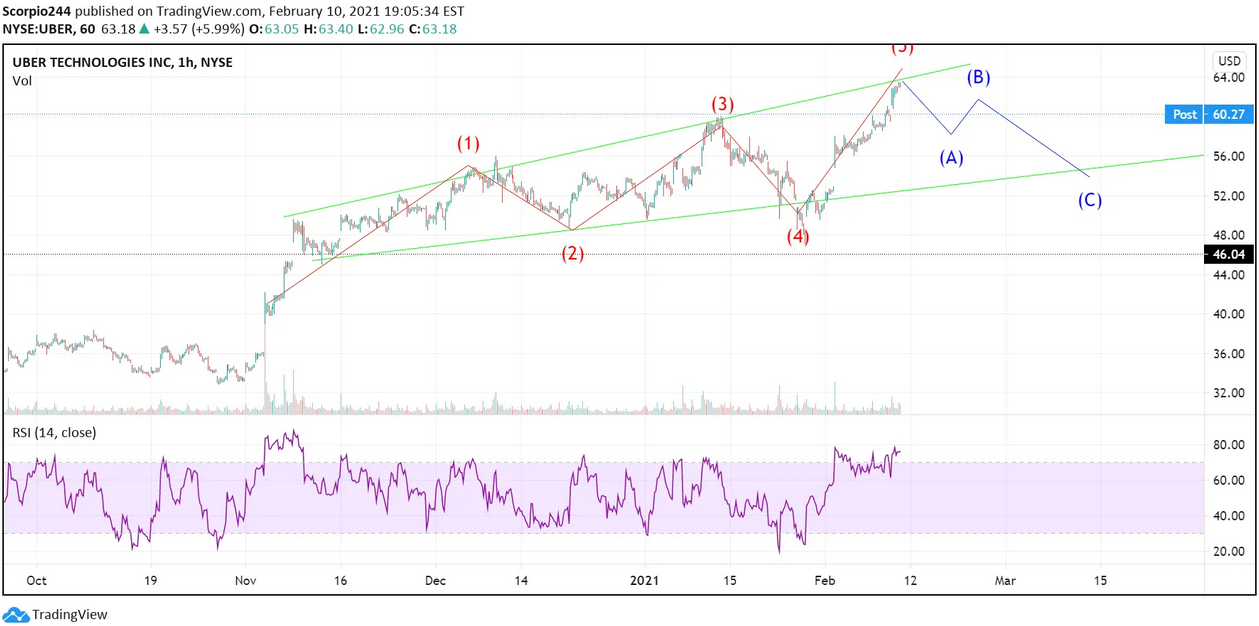 Uber Inc 1-Hr Chart
Anyway, not feeling all that great today. So I'm gonna cut it short.
Leave a comment