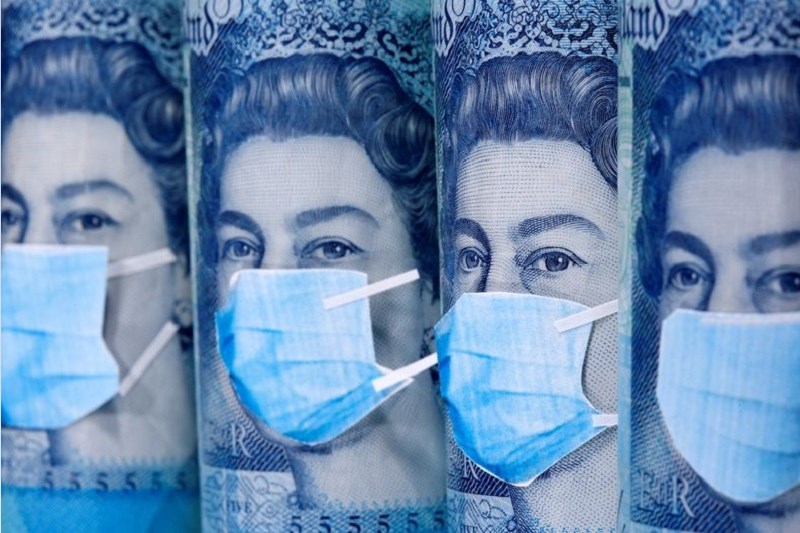 © Reuters
By Yasin Ebrahim
Investing.com – The pound rose against the dollar Tuesday, clawing back some of its losses from a day earlier, though concerns the Brexit trade deal is too skinny as it fails to cover the crucial UK services sector kept gains in check.
rose 0.3% to $1.3493.
EU member states formally approved the post-Brexit deal on Tuesday, paving the way for the agreement to be signed into law on Wednesday ahead of the transition period deadline on Thursday.
The approval was largely expected, however, as chances were slim at best that EU members would veto the deal. With a no-deal Brexit scenario averted just days ahead of the Dec. 31 deadline, the accord has come under scrutiny as market participants worry the exclusion of services from the deal, will stifle the UK's financial services sector.
From 1 January, UK financial firms will lose their 'passporting' rights, which have allowed them to do business freely across the EU.
After signing the agreement last week, UK Prime Minister Boris Johnson conceded that on financial services the deal "perhaps does not go as far as we would like."
In a sign that the worries are not misplaced, shares of several UK banks closed sharply lower on Tuesday, with Lloyds Banking (LON:LLOY) closing 5% lower.
A quick-fix negotiation to reinstate passporting rights for UK financial services firms under the equivalence measure – a system used to grant domestic market access to foreign firms in certain areas of financial services – is unlikely, experts warn.
"The EU has not yet finished its equivalence assessments, and has expressed concern about the UK's plans for its future regulatory framework and the degree of divergence from the EU regime this might entail. It is likely that the Commission will continue its assessments well into 2021," said Mark Simpson, a partner in Baker McKenzie's financial services unit, according to City AM.
Leave a comment