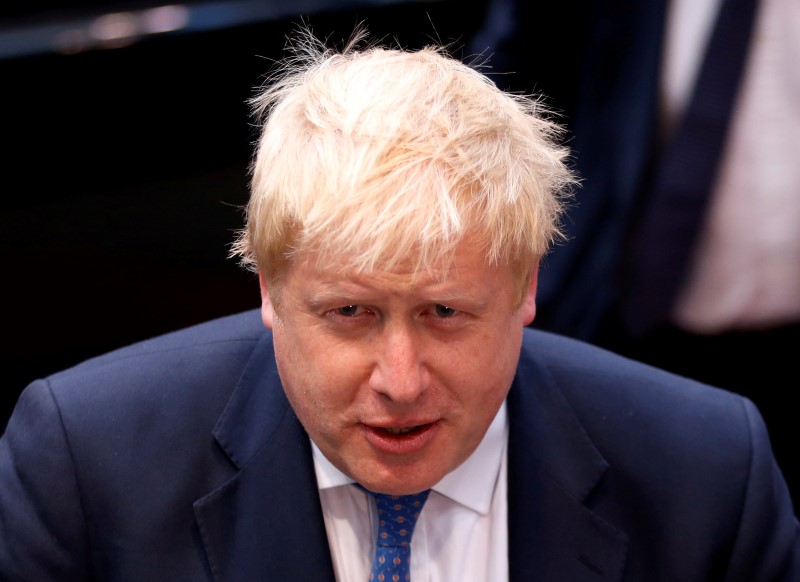 © Reuters.
By Yasin Ebrahim
Investing.com – The pound fell sharply against the dollar Monday, as market participants flagged concerns the post-Brexit trade accord will slow trade after the crucial services sector was largely excluded from the deal.
GBP/USD fell 0.7% to $1.3451.
"The agreement avoids chaos and a reversion to WTO [World Trade Origanization] rules …. But trade will be slowed in the future by non-tariff barriers…" Commerzbank (DE:CBKG) said.
Services, meanwhile, "were largely left out of the negotiations, even though they are much more important for the UK in particular than the exchange of goods," it added.
Market participants continue to parse the agreement, which received the backing of all European Union members on Monday, paving the way for the new agreement to come into effect on a provisional basis from Jan. 1.
The deal will require the backing of lawmakers in the UK, with a vote expected to get underway on Dec. 30.
The European Central Bank estimates that Brexit will shave about 2.1% from GDP in the UK and 0.4% in the 27 EU member states in the EU over the long term.
Prime Minister Boris Johnson, meanwhile, has indicated the UK can sign trade deals with numerous nations including the U.S. to boost growth. But trade between the EU and UK dwarfs that of the US and UK.
In 2019, the EU made up 43% of all UK exports and 53% of all UK imports, with value of exports to the EU valued at £294 billion (about $400 billion) compared with U.S. imports of $63 billion.
A new U.S.-UK trade deal in the near-term is unlikely as president-elect Biden has suggested that domestic policies will take priority.
Despite the 4% rise in the pound against the dollar in the final quarter of the year, sterling still remains below its pre-Brexit level of $1.41 seen in June 2016, just before the outcome of the EU referendum.
Leave a comment