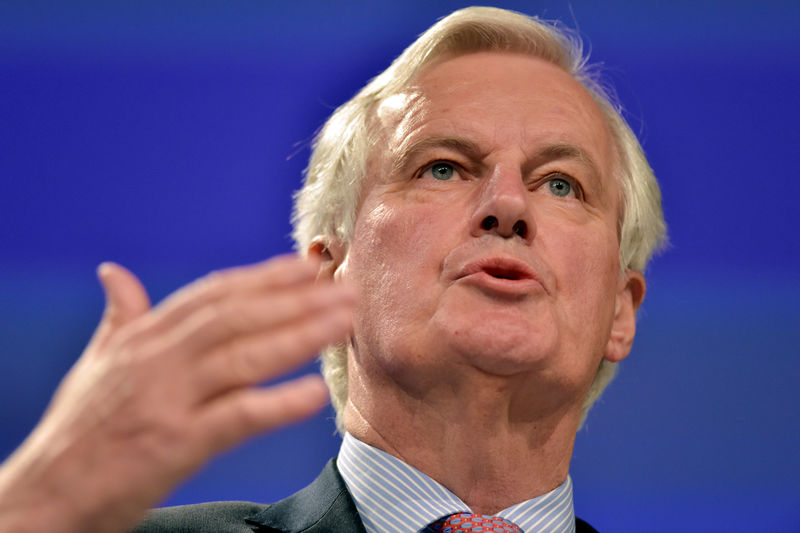 © Reuters.
By Yasin Ebrahim
Investing.com – The pound erased gains and slipped to a three-week low Wednesday after the EU's chief Brexit negotiator said progress had stalled, cooling expectations that a deal was near.
GBP/USD fell 0.45% to 1.3354.
The EU's chief negotiator Michel Barnier said a deal wasn't guaranteed, signaling that differences over key issues including access to UK fishing territory and level playing field rules remain a stumbling block.
The news comes a day after the reports suggesting that post-Brexit trade talks had reached the so-called 'tunnel' – a media blackout period – stoking hopes both sides were set to reach a consensus on a deal.
Ahead of the update, there were signs the ongoing stalemate was starting to unnerve some members, who have called on the EU to ramp-up preparation for a no deal scenario.
There likely could be another twist to come in Brexit talks in the days ahead as the UK's proposal for a new finance bill – that undermines parts of the Brexit Withdrawal agreement – could dent the little progress in negotiations seen so far, Daiwa Capital Markets warned.
"(i)f the UK government presses ahead next week with draft clauses in the Finance Bill that were inconsistent with the Withdrawal Agreement, Barnier judged that the talks would be 'in crisis'."
Time is running out for a post-Brexit deal just under a month to go until the end of the Brexit transition period on Dec. 31, when the UK, without a deal, will trade with the EU under economically-burdensome World Trade Organization terms.
Leave a comment