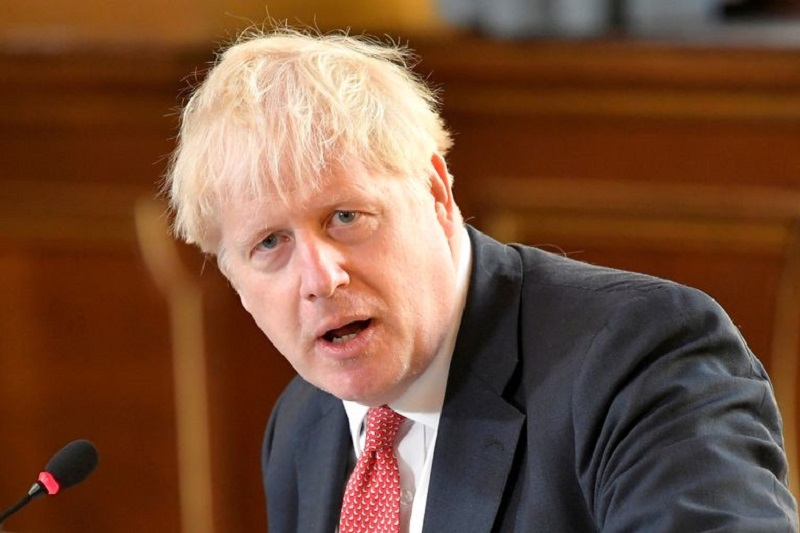 © Reuters
By Yasin Ebrahim
Investing.com – The pound eased two-month highs Wednesday but remained supported as investors seemingly bet the UK-EU will find a way out from their Brexit talks quagmire as both sides are keen to avoid a no-deal Brexit.
GBP/USD rose 0.30% to $1.3392, but had jumped to a session high of $1.3478 earlier in the day.
UK Prime Minister Boris Johnson arrived in Brussels on Wednesday seeking to find common ground on "significant differences" that have stifled talks for eight months. A dinner meeting between Johnson and European Commission President Ursula von der Leyen has been billed as the final showdown for talks, but European leaders have conceded a quick resolution is unlikely.
Significant differences remain on three critical issues: level playing field, governance, and fisheries.
Both sides have talked up the prospect of reaching a consensus on a post-Brexit deal but continue to stick to their red lines of rhetoric. "If there are British conditions which we cannot accept, then we will take the path of no-deal. One thing is absolutely clear – the integrity of the EU's market must be preserved," German Chancellor Angela Merkel said. Ahead of his departure to Brussels, Johnson said "good [post-Brexit trade deal] is there to be done" but insisted that no prime minister could accept the current offer on the table from the European Union.
Over the past couple of days, however, there has been reason for the optimism after the U.K. government reached a post-Brexit arrangement in principle over the Irish border with the European Union.
"An agreement in principle has been found in the following areas, amongst others: border control posts/entry points specifically for checks on animals, plants and derived products, export declarations, the supply of medicines, the supply of chilled meats, and other food products to supermarkets, and a clarification on the application of State aid under the terms of the Protocol," according to a joint EU statement.
The intervention by chief negotiators on both sides has been hastened somewhat by the narrowing window of opportunity to clinch a deal ahead of the year-end deadline. Without a deal, both sides would have to adopt World Trade Organization trade terms that could see higher them impose higher levies on each other's products.
Leave a comment