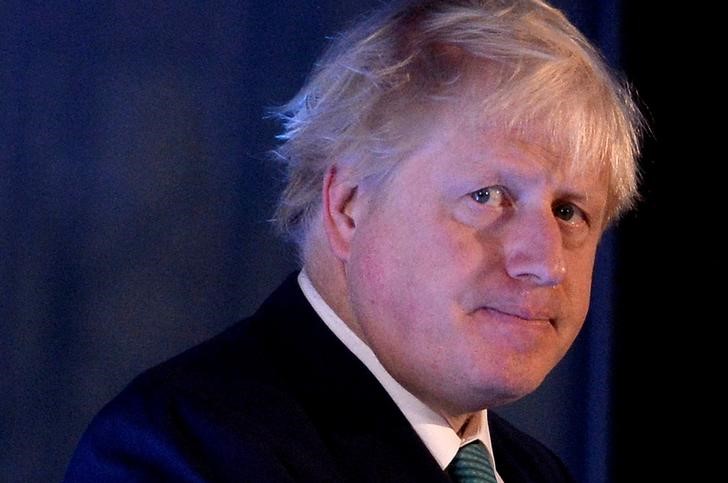 © Reuters.
By Yasin Ebrahim
Investing.com – The pound pared losses on Tuesday as the U.K. dropped parts of its controversial internal market bill, paving the way for both sides to meet in Brussels on Wednesday to clinch an agreement.
GBP/USD fell 0.09% to $1.3364, but had slumped to a session low of $1.3291 earlier in the day.
The U.K. government reached a post-Brexit arrangement in principle over the Irish border with the European Union after agreeing to ditch the most controversial parts of its internal markets bill.
"An agreement in principle has been found in the following areas, amongst others: border control posts/entry points specifically for checks on animals, plants and derived products, export declarations, the supply of medicines, the supply of chilled meats, and other food products to supermarkets, and a clarification on the application of State aid under the terms of the Protocol," according to a joint EU statement.
But the bill — a source of contention among EU leaders as it clashes with key terms of the withdrawal agreement requiring that Northern Ireland, in the post-Brexit period, follow EU rules in order to avoid a hard border with the Republic of Ireland — is not one of the key sticking points that have held negotiations hostage.
Market participants appear hopeful, however, that Prime Minister Boris Johnson and European Commission President Ursula von der Leyen will reach a consensus on sticking points that have held negotiations hostage so far.
The "fact that both sides are unwilling to end the negotiations and to expose themselves to the accusation of not having done everything to reach an agreement is indeed a GBP-positive signal," Commerzbank (DE:CBKG) said in a note.
Both sides on Monday admitted that significant differences remain on three critical issues: level playing field, governance, and fisheries.
Britain reiterated hat talks would not be dragged on into the new year.
The U.K. and EU have until the end of the year to reach a deal, or run the risk of having to impose taxes on each other's goods.
Leave a comment