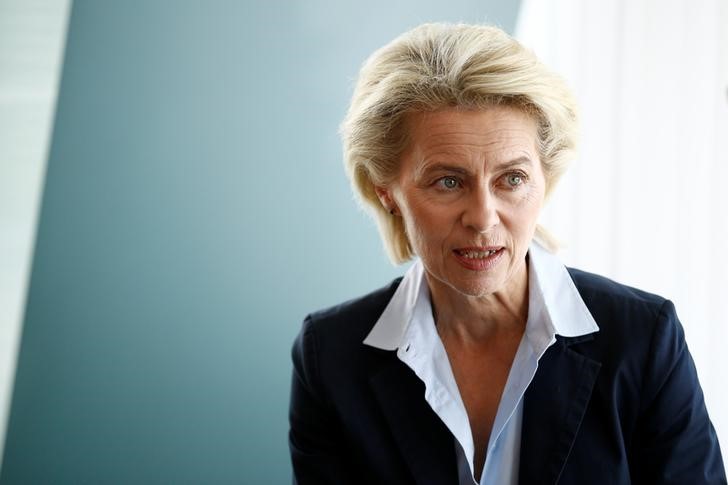 © Reuters.
By Yasin Ebrahim
Investing.com – The pound moved off session lows Friday despite the EU warning that a no-deal Brexit would be the most likely outcome as both sides are unlikely to reach a post-Brexit trade agreement by the Sunday deadline.
GBP/USD fell 0.52% to $1.3222, though had been as low as $1.3135.
European Commission President Ursula von der Leyen said a no-deal Brexit was the most likely outcome following "difficult" talks. The dour sentiment was echoed by the U.K., with Prime Minister Boris Johnson conceding that a no-deal Brexit was now a "very, very likely" outcome after French President Emmanuel Macron refused to ease his stance on fishing quotas.
The prime minister earlier this week failed in his bid to break the deadlock in negotiations during a dinner meeting with the EU's von der Leyen.
Johnson has floated the idea of the U.K. adopting an Australian-styled trade relationship with the EU in a no-deal Brexit scenario, leading Britain to trade with the EU on World Trade Organization terms. This would at the "very least, a lack of a cohesive agreement would wreak havoc on supply chains, borders and markets, and trade worth close to $900B a year," Stifel Economics warned.
Commerzbank (DE:CBKG), drawing a parallel from the aftershock of the EU referendum in 2016, said that a steep drop in the pound on the initial reaction of a no-deal Brexit could be followed up by correction on profit taking as some may want to wait to see the fall-out from a hard-Brexit on the economy.
If the market takes longer to "assess the implications of a no-deal Brexit for the pound, then "the currency could drop significantly in the first moment … but a correction could quickly set in due to profit-taking and because many market participants want to wait for the actual economic effect," Commerzbank said.
"Something similar had happened after the EU referendum. Here, many had expected a recession due to the uncertainty surrounding the Brexit, but it failed to materialize. The pound recovered from its initial crash, albeit not completely," it added.
Leave a comment