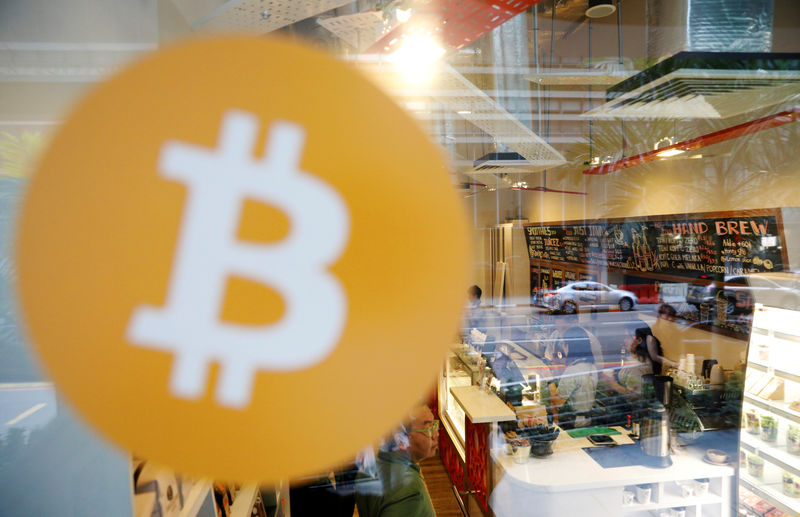 © Reuters.
By Liz Moyer
Investing.com — Stocks reached record highs again on Thursday, this time led by tech, as the fallout from Wednesday's violence on Capitol Hill included demands that President Donald Trump be immediately removed from office.
Lawmakers on both sides of the aisle and former government officials called on Vice President Mike Pence to invoke the 25th Amendment to the U.S. Constitution. Short of that, they called on Congress to bring another set of impeachment charges.
Later in the afternoon, The New York Times reported that Trump has discussed granting himself a Presidential pardon.
Technology companies railed against Trump, who had encouraged demonstrators to protest the confirmation of President-elect Joe Biden's victory.
Facebook Inc (NASDAQ:FB) locked Trump's account until at least the end of his term on Jan. 20, while Twitter Inc (NYSE:TWTR) locked Trump out of his account for at least 12 hours. Shopify Inc (NYSE:SHOP) said it would block Trump-affiliated stores on its platform.
Here are three things that could affect markets tomorrow.
1. Jobs report for December
Since the pandemic began almost a year ago, investors have watched the monthly nonfarm payroll report for clues on the underlying health of the economy. Everyone knows the coronavirus situation has grown more dire in recent months, but it has yet to show up in the government's monthly jobs report. That may change.
Earlier this week, a payroll report by ADP said private businesses cut 123,000 jobs in December, far worse than economists' had expected. Friday's nonfarm payrolls report is expected to show a gain of 71,000, which would be far lower than the 245,000 jobs added in November. The data are due out at 8:30 AM ET (12:30 GMT).
2. Dow component strikes big legal settlement
Late on Thursday, regulators announced that Boeing Co (NYSE:BA) would pay $2.5 billion to settle a Justice Department investigation into two crashes of its 737 MAX aircraft that killed nearly 350 people. The settlement includes a criminal penalty of nearly $250 million.
Boeing's 737 Max was recertified late last year after the aircraft maker fixed the problems that led to the crashes. Its shares, which have a big influence in the Dow Jones Industrial Average, could react on Friday to the news of the settlement.
3. Bitcoin reaches the stratosphere
The cryptocurrency everyone loves to talk about spiked above $40,000 for the first time ever on Thursday and is on a seemingly unstoppable climb after gaining more than 300% last year. It's up 36% in the first few days of trading in 2021.
Institutional investors and popular apps like PayPal Holdings Inc (NASDAQ:PYPL) have raised the profile of Bitcoin (BitfinexUSD) in the popular culture. Investors have several reasons for buying up bitcoin, including its use as a store of value and inflation hedge (like gold) and also its use in secure payments. Expect investors to watch for even more records.
Leave a comment