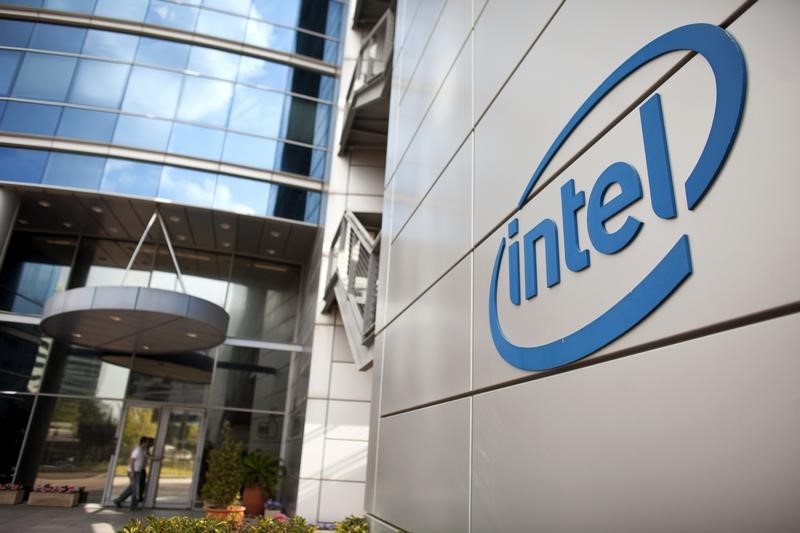 © Reuters.
By Christiana Sciaudone
Investing.com — Intel (NASDAQ:INTC) dropped 4% after a report that Apple (NASDAQ:AAPL) is planning new chips poised to outperform Intel's.
Apple is planning a series of new processors to succeed its M1 chip that debuted in November, Bloomberg reported, citing people familiar with the matter.
The company said it expects to finish the transition away from Intel and to its own silicon in 2022.
Intel gets less than 10% of its revenue from Apple.
Shares of Intel are down some 27% since hitting a 2020 high in January. While tech stocks have tended to outperform in a year in which we've become dependent upon our devices, Intel has missed the boat. Rivals Nvidia (NASDAQ:NVDA) and Advanced Micro Devices Inc (NASDAQ:AMD) have more than doubled this year.
Intel's revenue for the most recent quarter was the lowest in the last five, and also 4% lower than a year earlier, according to data tracked by Investing.com. Sales for the fourth quarter are expected to fall about $1 billion from the previous quarter.
Meanwhile, Nvidia and AMD reported their highest sales ever in their most recent quarterly reports, and are expected to surpass those numbers for the current quarter.
Leave a comment