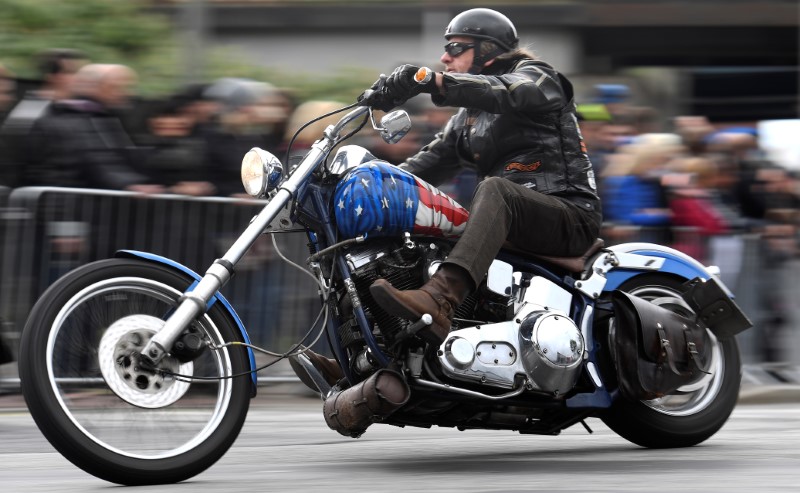 © Reuters.
By Christiana Sciaudone
Investing.com — Harley-Davidson (NYSE:HOG) rallied 7% after getting a Baird boost for the first time in five years.
Baird analyst Craig Kennison bumped the stock to a buy-equivalent from neutral, and raised its price target to $45 from $38, according to StreetInsider and Briefing.com.
"We like the strategic direction led by a proven leader and expect investors to get behind the change narrative embedded in The Hardwire (2021-2025 plan)," Kennison wrote in a note. "We see the potential for retail to turn positive in 2021 for the first time since 2014 – and note that lean dealer inventory should fuel a healthy replenishment cycle."
It's been a bumpy road for the motorcycle maker, with shares hitting their lowest in over a decade at the outset of the pandemic. The company named a new chief executive officer in May and said mid-2020 that it would cut 700 positions globally as part of a major organizational overhaul to bring the brand back to relevance.
That seemed to be taking effect as the company reported a blowout quarter for the period ended in September, only to disappoint the market for the subsequent quarter, reporting an unexpected loss and underwhelming sales.
Kennison is one of four analysts who say buy the stock, while five say hold. HOG has no sell ratings.
The Baird analyst said dealer checks point to strengthening retail demand and severe inventory shortages.
Leave a comment