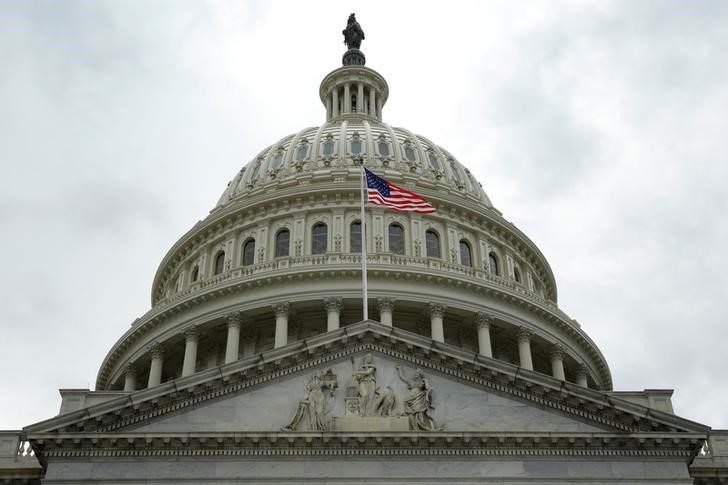 © Reuters.
By Christiana Sciaudone
Investing.com — Thank you, Saudi Arabia. Markets rose thanks to surging oil prices after the Middle Eastern country said it would voluntarily cut output to offset a rise out of Russia and Kazakhstan.
U.S. crude prices broke through the $50 per barrel resistance the first time in 11 months.
Boeing (NYSE:BA) had a better day, too, leading industrials higher. In tech, Micron (NASDAQ:MU) saw 20-year highs after Citi gave it its blessing and then some, raising the price target to $100 from $35.
Bitcoin surged to remain close to record highs Tuesday with investors buying the dip following a bad Monday and early-day weakness. Bitcoin is trading in the $33,000 range, and if JPMorgan (NYSE:JPM)'s right, that'll head to $146,000 to rival gold. Get in while the getting's hot.
But what really has us all on pins and needles is Georgia.
Here are three things that may move markets tomorrow:
1. Georgia on my mind
We'll hopefully find out who won the run-off elections for the Senate seats in Georgia, and thus which party will control Congress. Markets, and the rest of the country, are keen to find out if Mitch McConnell and the Republicans stay in charge of the chamber, or if Chuck Schumer will gain control and put Democrats in charge of everything.
2. Economic data to ring in the new year
A first look at the U.S. job market ahead of Friday's nonfarm payrolls. The ADP December jobs report is expected to show a gain of 88,000 jobs when it hits at 8:15 AM ET (1215 GMT). Also on tap are MBA mortgage applications, Markit PMIs and factory and durable goods orders.
3. FOMC minutes
Central bank watchers will get the opportunity to parse the FOMC minutes from its December meeting. Of interest will be clues as to what policy makers will need to see from the economy before it can begin to scale back asset purchases. Those hit at 2:00 PM ET (1800 GMT).
Leave a comment