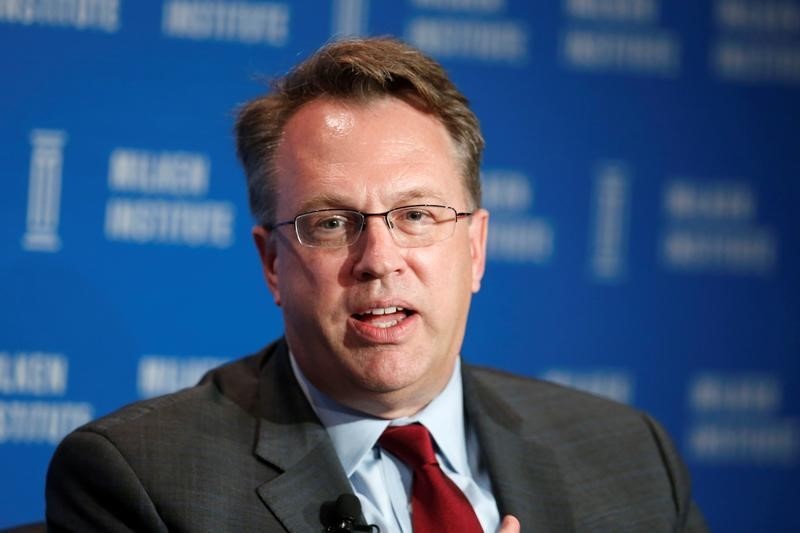 © Reuters.
By Liz Moyer
Investing.com — After reaching all-time highs at the close of 2020, stocks dropped on the first day of trading in the new year on concerns about a runoff election in Georgia that will determine the balance of power in the Senate.
If Republicans retain their majority, President-elect Joe Biden could have a more difficult time getting additional stimulus and an ambitious clean energy program through Congressional approval.
If Democrats take control, higher taxes could result, but stimulus also is widely expected.
Investors are also awaiting the first batch of corporate earnings reports for the fourth quarter, which could show the level of economic progress made in the last three months of 2020 after a harrowing drop in the second and third quarters because of pandemic restrictions.
Here are three things that could affect markets tomorrow.
1. Georgia on our minds
Investors will be watching Georgia voters make their decisions in two runoff elections for the U.S. Senate. The outcome could tip the balance of power to Democrats and give incoming President-elect Joe Biden a chance to push big energy and infrastructure spending.
As of Monday afternoon, the races were extremely tight. Fivethirtyeight, the polling site, has Democrat Jon Ossoff beating incumbent David Perdue by less than two percentage points, while Democrat Rev. Raphael Warnock was ahead of Kelly Loeffler by slightly more than two percentage points.
2. Oil inventories
Last year was the worst for oil investors, as crude prices tumbled 21%. They began 2021 on a sour note as well, hampered by worries about rising production even as new lockdowns mean demand won't come roaring back soon.
Late Tuesday, the industry will release its weekly estimate for crude inventories, a rough proxy of the amount of demand in the market. Rising inventory could indicate falling demand. The market expects the data to show a draw of 4.8 million barrels when the numbers come out at 4:30 PM ET (2030 GMT).
3. Fed speakers
A couple of officials from the Federal Reserve are scheduled for speeches on Tuesday, a day before the central bank issues the minutes of its last meeting of 2020.
Chicago Fed President Charles Evans is scheduled to appear in a virtual meeting 3:45 PM ET (1745 GMT) to talk about the Fed's actions during the economic crisis created by the pandemic. New York Fed President John Williams (NYSE:WMB) is expected to speak around the same time about the nexus of monetary and fiscal policy during a low interest rate environment.
Leave a comment