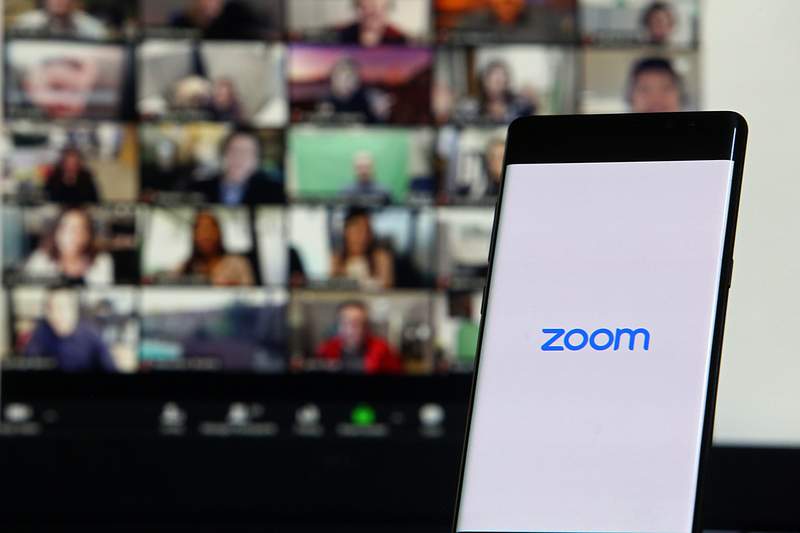 By Christiana Sciaudone
Investing.com — Zoom Video Communications Inc (NASDAQ:ZM) slumped 12% after reporting its margins were under pressure, even as sales more than quadrupled.
Non-pay users, including students and teachers, pushed gross profit margin to 66.7%, which was below the estimated 72.1% and the pre-pandemic average of about 80%, according to Reuters.
The company nonetheless beat expectations, with earnings per share of 99 cents beating the 76-cent estimate on sales of $777 million. In the same period a year earlier, revenue came in at $166.59 million.
The video conferencing company has seen business boom after offices and schools closed in March and employees, students and teachers made do online to get business and learning done. Zoom shares are up more than 500% this year as a result, and is one of the biggest winners of the Covid-19 pandemic. DocuSign Inc (NASDAQ:DOCU), which offers digital signatures to seal deals, is another company that's been blessed amid the spread of the coronavirus, with shares up almost 200% since January. They are trading down 5% on Tuesday.
Zoom may also be impacted by news of vaccines with high effectiveness that may start being distributed as soon as this month in the U.S.
Zoom expects fiscal 2021 fourth quarter revenue of between $806 million and $811 million, with earnings per share of up to 79 cents. Full fiscal sales are set to come in between $2.757 billion and $2.58 billion, with EPS of up to $2.87.
At the end of the third quarter, Zoom had about 433,700 customers with more than 10 employees, up some 485% from the same quarter last fiscal year.
Leave a comment