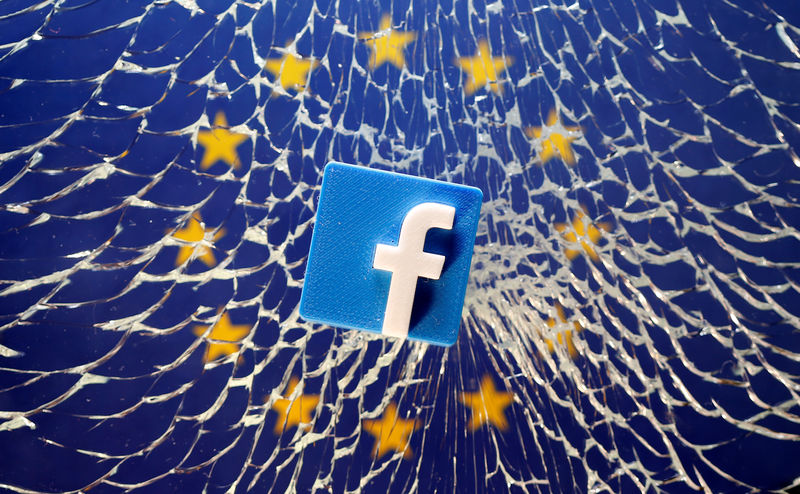 © Reuters.
By Yasin Ebrahim
Investing.com – Facebook fell deeper into the red on Wednesday after the Federal Trade Commission and a slew of states sued the social media company for antitrust violations and called for the break up of the company.
Facebook (NASDAQ:FB) fell more than 2%.
"We are taking action to stand up for the millions of consumers and many small businesses that have been harmed by Facebook's illegal behavior," said New York State Attorney General Letitia James, who is leading a monopoly lawsuit brought by 46 states against the social media company.
The US trade watchdog – pointing to numerous examples of antitrust activity including Facebook's 2012 acquisition of Instagram and 2014 buyout of Whatsapp – said it was seeking legal recourse that could force the social media to sell assets to narrow its monopolistic grip.
"The FTC is seeking a permanent injunction in federal courtthat could, among other things: require divestitures of assets, including Instagram and WhatsApp; prohibit Facebook from imposing anticompetitive conditions on software developers; and require Facebook to seek prior notice and approval for future mergers and acquisitions."
"Facebook's actions to entrench and maintain its monopoly deny consumers the benefits of competition," said Ian Conner, Director of the FTC's Bureau of Competition. "Our aim is to roll back Facebook's anticompetitive conduct and restore competition so that innovation and free competition can thrive."
Leave a comment