The Dow Jones futures made another record high yesterday and traders are ready to push them even higher today. It seems like the sell off that we experienced a few days back was a healthy pull back. On Jan. 4 the Dow Jones futures kissed the 50-day SMA on the daily time frame, and ever since, the Dow Jones price has been trading higher. This confirms that there is still enough buyers out there.
In addition to this, the Dow Jones industrial average is also trading above the 50, 100 and 200-day SMA on the daily time frame and this further confirms the bullish trend. Having said this, the Relative strength index, has once again reached it overbought level, and this means that any bullish trade should be taken with some caution as the price could reverse its direction.
The near term support zones are shown by the green horizontal lines on the chart.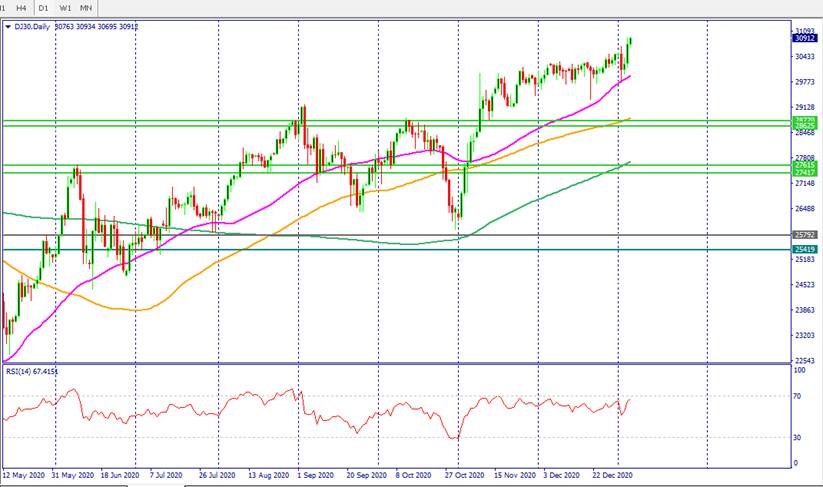 DJI – 30 Daily ChartOriginal Article
Leave a comment