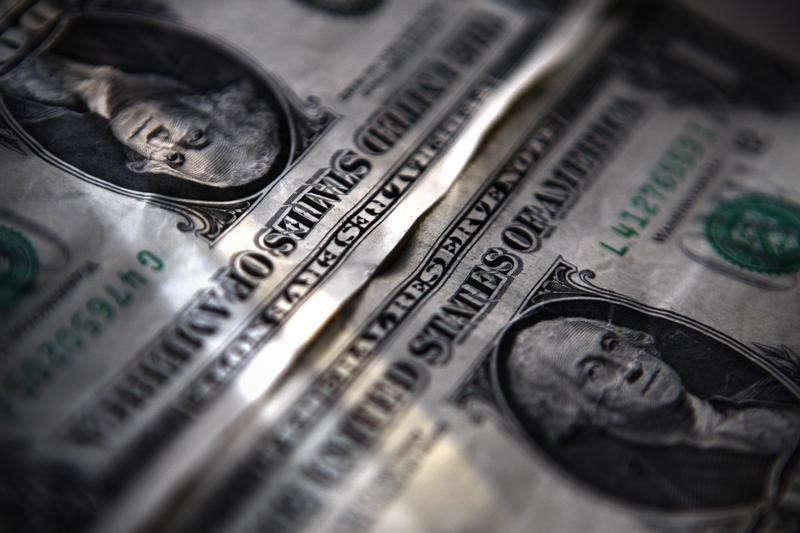 © Reuters.
By Peter Nurse
Investing.com – The dollar weakened in early European trading Tuesday, trading near its lowest in a week, after Elon Musk's $1.5 billion bet on Bitcoin was widely interpreted as a vote of no-confidence in a currency under pressure from loose fiscal and monetary policy.
At 3:55 AM ET (0855 GMT), the Dollar Index, which tracks the greenback against a basket of six other currencies, was down 0.3% at 90.638, continuing the weakness seen after Friday's disappointing U.S. jobs data brought an end to a two-week run that had lifted it to a more than two-month high of 91.6.
USD/JPY traded down 0.4% at 104.77, GBP/USD was up 0.3% at 1.3779, EUR/USD climbed 0.3% to 1.2094, while the risk-sensitive AUD/USD rose 0.3% to 0.7726.
Friday's U.S. jobs report for January showed that fewer jobs were created in the economy than expected, with only 49,000 nonfarm payrolls recorded.
This report, as well as the weekly initial claims data which showed 779,000 unemployment claims filed last week, a number only slightly lower than the previous week, prompted Treasury Secretary Janet Yellen to say that the U.S. is in a "deep hole" with respect to the job market with a "long way to dig out."
Yellen was trying to sell to the public the need for President Joe Biden's proposed $1.9 trillion Covid relief deal, adding that the U.S. can return to full employment in 2022 if it enacts a robust enough stimulus package.
This package is likely to pass through Congress shortly, and this massive fiscal spending coupled with continued ultra-easy Federal Reserve monetary policy looks set to drag the dollar down in the longer term.
"Although a higher minimum wage is off the table, a $1,400 stimulus check appears to be a done deal," said Kathy Lien at BK Asset Management. "As more positive stimulus news comes in, stocks should extend their gains. The U.S. dollar, on the other hand, should suffer as more spending leads to bigger deficits."
Additionally, the advantage for the greenback caused by Europe's relatively slow introduction of a widespread vaccination program may not last for very much longer, as the EU has finalized a deal with Pfizer (NYSE:PFE) and BioNTech for the supply of an additional 300 million doses of their Covid vaccine.
Leave a comment