The bulls own this market now. The bears don't have a chance. In a few months, we'll be at 5,000 on the S&P.
Nah, not so fast. Allow a brief counter-argument.
First of all, the VIX is at the lowest level it's been since COVID stormed the globe. We are closer to that price gap than ever before.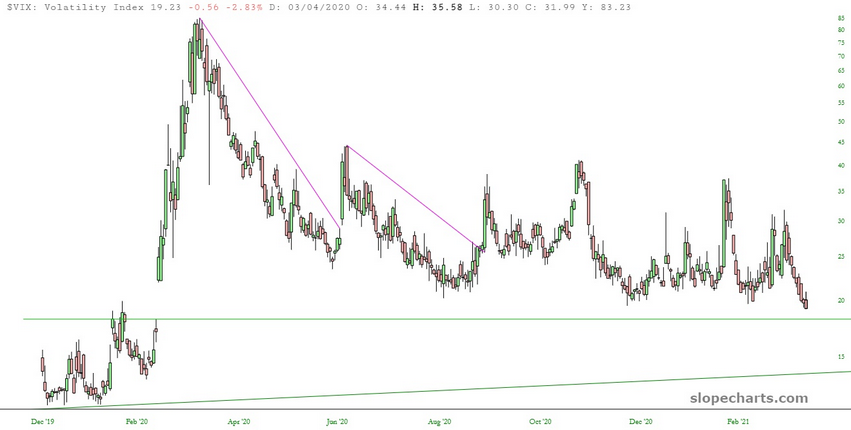 VIX Volatility Index Chart
Tech stocks remain more vulnerable to weakness than the rest of the market. Keep an eye on that horizontal.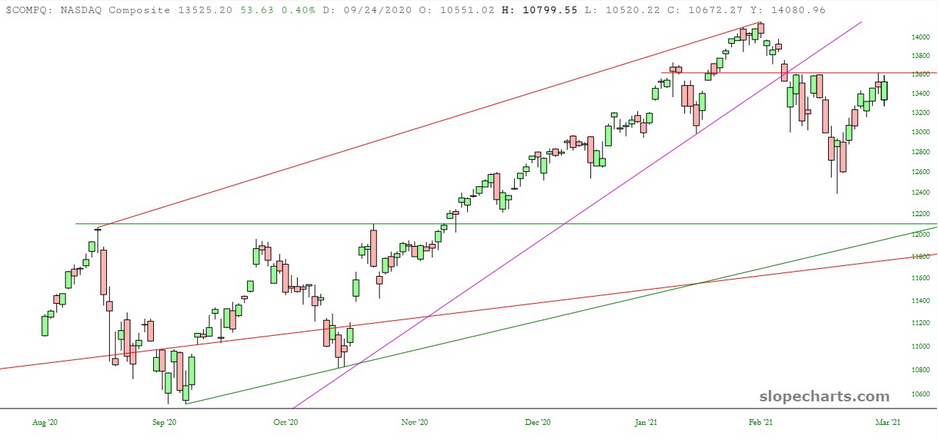 COMPQ Chart
Not surprisingly, the NASDAQ 100 has much the same setup as the NASDAQ Composite above. It's all about that price gap.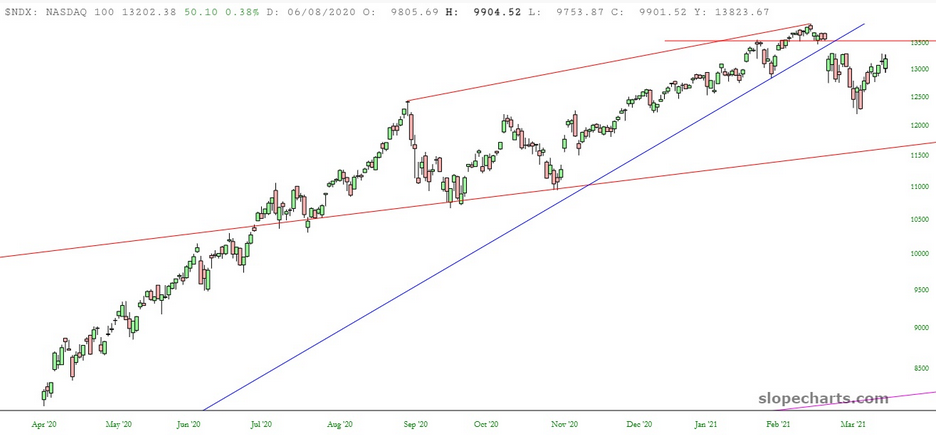 NDX Chart
The semiconductor sector, which has quite plainly broken its ascending trendline, did a perfect tag of its underside yesterday.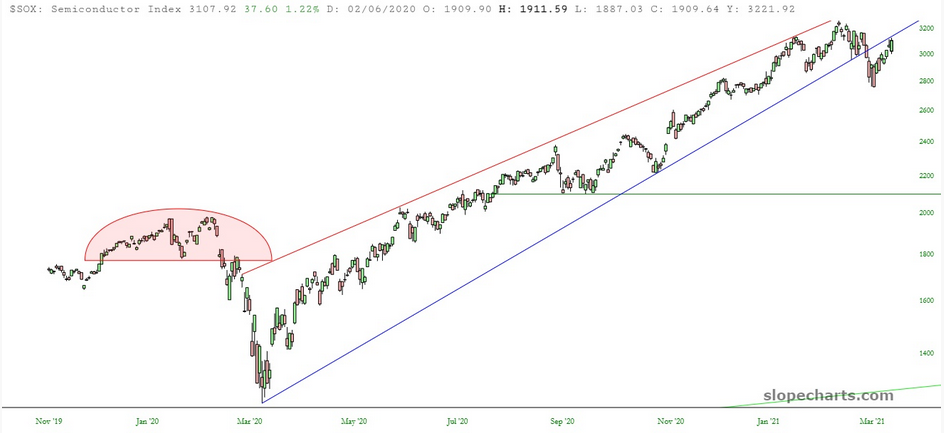 SOX Chart
Likewise, the Dow Utility Index has tagged its own busted trendline. Higher interest rates are dead ahead.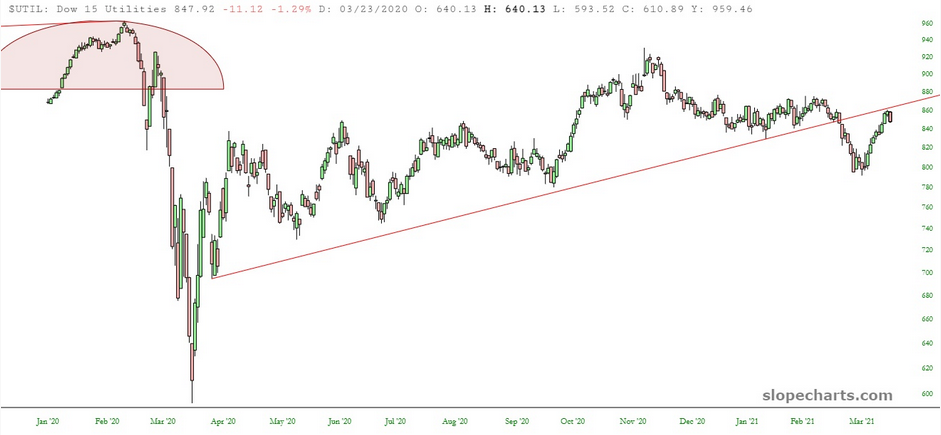 UTIL Chart
Lastly, the Great White Hope (or the Great White Whale, depending on how this goes) for me remains the oil sector.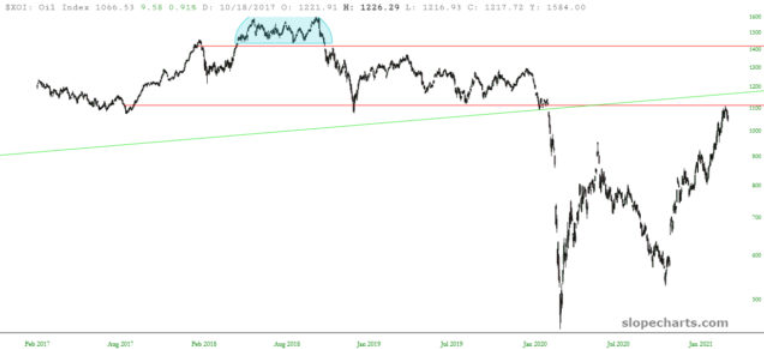 XOI ChartOriginal Article
Leave a comment