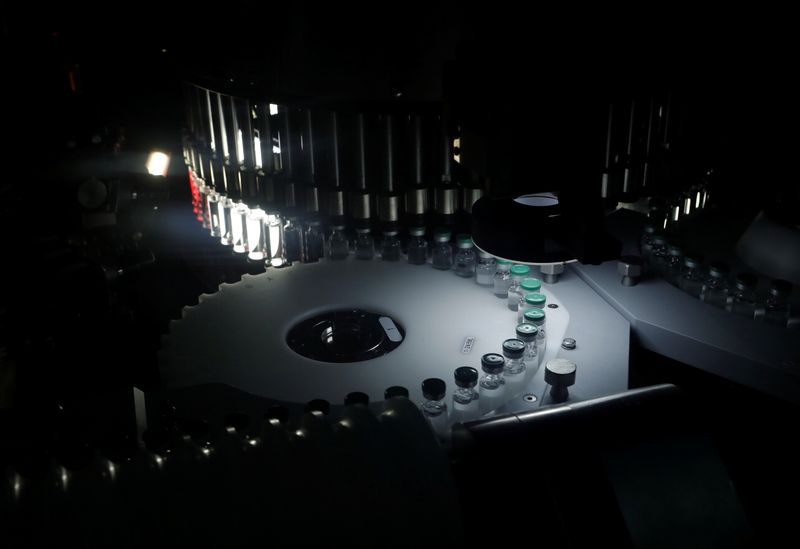 © Reuters. Vials of AstraZeneca's COVISHIELD, coronavirus disease (COVID-19) vaccine are seen inside a visual inspection machine inside a lab at the Serum Institute of India, Pune
(Reuters) – AstraZeneca (NASDAQ:AZN) Plc will acquire U.S. based Alexion Pharmaceuticals (NASDAQ:ALXN) in a $39 billion deal, the company said in a statement on Saturday.
Alexion shareholders will receive $60 in cash and 2.1243 AstraZeneca American Depositary Shares per Alexion share, the company said.
Leave a comment