Hibbett Sports (NASDAQ:HIBB) is an American sporting goods retailer with more than 1000 stores in over 30 states. We first wrote about the company in the summer of 2017. The stock was trading below $16 a share back then, following a decline from as high as $68.31 in late-2013.
At first glance Hibbett looked like just another victim of the so-called retail apocalypse. The stock was down 77% in under four years, its margins were getting squeezed by the switch to e-commerce and Nike (NYSE:NKE) was expanding its direct-to-consumer strategy.
In short, the fundamental picture was quickly getting from bad to worse. The Elliott Wave outlook, on the other hand, suggested investors were writing Hibbett Sports off too soon.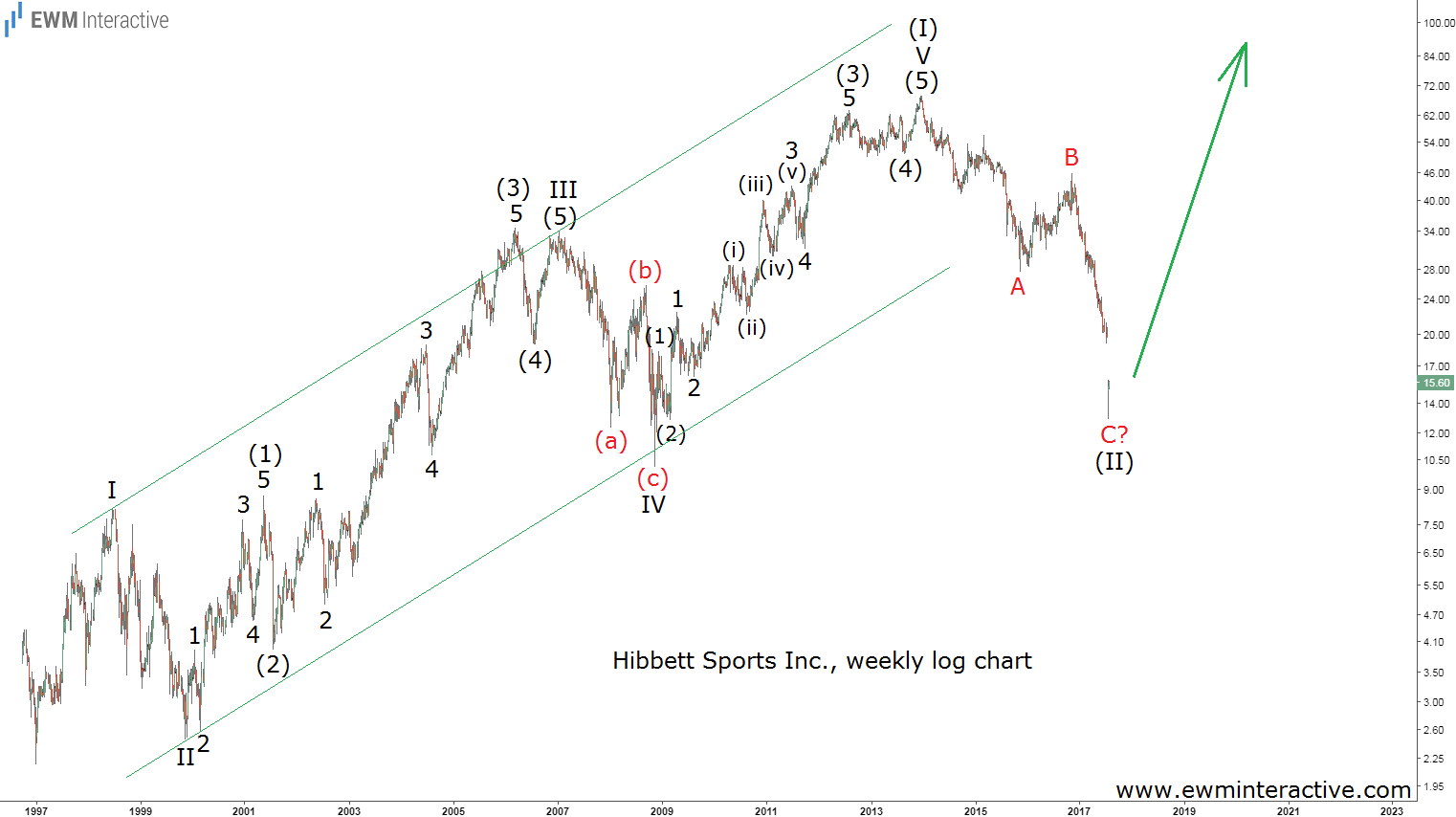 This weekly logarithmic chart of HIBB stock was published on our website on Aug. , 2017. It revealed a textbook five-wave impulse to the upside between $2.17 in 1997 and $68.31 in 2013. According to the theory, a three-wave correction follows every impulse before the preceding trend resumes.
Since Hibbett's decline had already reached the support area of wave IV, we thought a bullish reversal can soon be expected. "Soon", however, is a stretchable term when it comes to investing. In order to be able to wait it out, we prefer not to use leverage for long-term stock investing.
Hibbett Stock Shows There's Nothing Wrong with Waiting
Not to mention that we had no idea the future was going to trow a totally unpredictable pandemic at us. Yet, despite all the obstacles and surprises, Hibbett stock eventually delivered.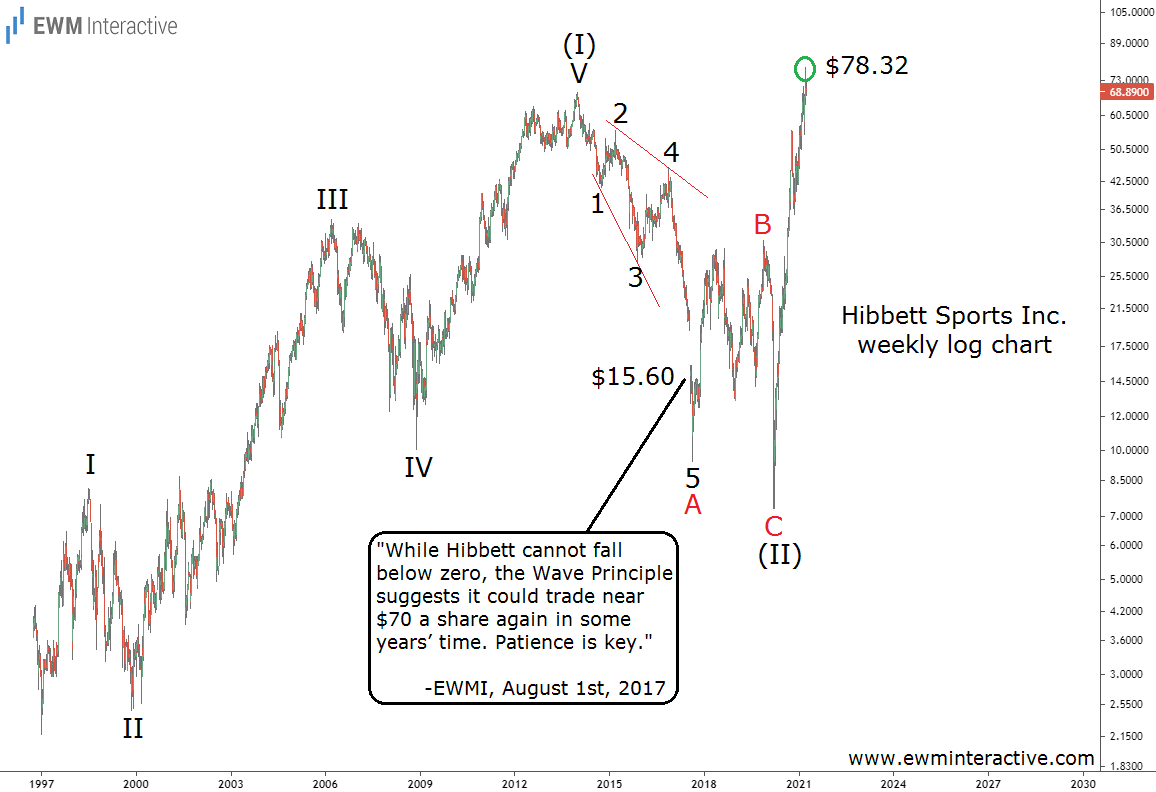 Obviously our timing wasn't perfect. After the initial recovery to ~$31 the stock fell as low as $7.33 in March, 2020. What we thought was a complete correction evolved into a larger one, where wave A is an expanding leading diagonal.
Hibbett is a good example of the fact that investors can get many things wrong and still do well in the end. Not using leverage significantly reduces the psychological harm paper losses can cause. We think this is a key requirement for long-term positions in any instrument, not just stocks.
Climbing out of the depths of COVID-19's first wave in the U.S., Hibbett cited pent-up demand and competitor bankruptcies as strong tailwinds going forward. Sales reached a new record of $1.42B and EPS nearly tripled in fiscal 2021.
All of a sudden, Hibbett went from being left for dead to being all the rage. A year after falling below $7.40 in March 2020, the stock reached a new all-time high of $78.32, up 402% since we wrote about it in 2017.
Leave a comment